Northern Ireland
'Waiting well' – Access support for your patients directly through our new HCP services booklet
You may have seen our call for a 'Joint replacement support package' Versus Arthritis: Supporting people with arthritis waiting for surgery (PDF, 753 KB). In NI we offer a range of services which match the key areas we have identified to help people wait well in the current climate – available to refer to and access in our 'Services for Healthcare Professionals', detailing our NI offer for you and your patients. This will give you an easy reference insight as to who we are and how we can support you and your patients, with 'live' links to refer and find out more about the services we offer that can support your patients with many elements of this support package:
Clear communication to be provided to people about when they can expect to have their surgery and receive the care and services they need in the meantime: Our 'Patient Voice' lived experience volunteers and service leads can provide input to your communication with patients while they are waiting.
Personalised self-management support to be provided to help people with arthritis manage their pain while they wait for surgery: Our self-management courses support patients in managing their condition through recognising the common impacts of many conditions, and providing the tools and peer support.
Physical activity programmes designed to help people with arthritis stay active and prepare for surgery should be actively promoted by Primary Care Networks: Our chi me classes are available online to all (see article below) and we are creating walking groups and other activity forms in response to demand.
Chi Me Sessions – NI volunteer-led free and MSK friendly activity sessions
MSK friendly activity accessible from the comfort of your own home! The sessions have been running twice weekly for a few months now and have gained a number of regular participants as well as an ever growing number of new attendees. Our volunteers are fully trained chi-me leaders and we now have an online form and QR code where your patients can register! Patients have the option to sign up to morning or evening classes, and once registered they will receive a series link from us to join the classes. The classes are 25-30 mins long, for all abilities. The Chi Me Trainer will demonstrate both seated and standing variations of the moves. Sign up with this link https://forms.office.com/r/hyZPRZd2wy or scan the QR code below.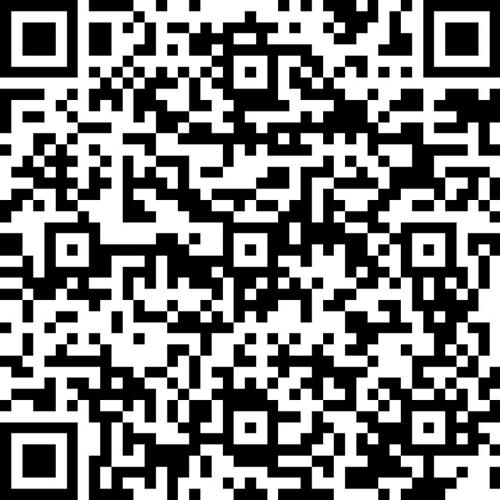 Together Versus Arthritis
Some of you may have heard about Together Versus Arthritis already, for those who haven't it is a new programme and way of working in local areas that has been developed to better serve the needs of local people with arthritis. We know that getting the right treatment, support and advice can make a life-changing difference – especially when it's all available near to where people with arthritis live. We are testing Together Versus Arthritis in three areas- Argyll & Bute, Birmingham and Belfast, and are building on the great work already underway in these areas. This will help connect the charity and those locally with other people who can offer their knowledge and expertise to create better support, advice and resources for people with arthritis, including yourselves as healthcare professionals.
Together Versus Arthritis is being coordinated by new locally-based Versus Arthritis Development Officers, who are now in post in all three areas.
Our Development Office in Argyll & Bute, Jake Sanders, is available to talk you though opportunities we have in the local community in Argyll and Bute, from supported self-management to meaningful physical activity; we can support you to reach people in need within your community. In January and February, we are also offering two free training sessions on fibromyalgia and chronic pain guidelines to healthcare professionals in the area. To find out more and book your place, please email ProfessionalEngagement@versusarthritis.org.
In Birmingham our Development Officer, Saber Ghafoor, is focussed on community development around local organisations working with people with MSK conditions, and we will have three new peer groups for people with arthritis launching over the coming months. We have also been working closely with a range of healthcare professionals and commissioners. For example, MSK Transformation Leads at the Integrated Care System and Royal Orthopaedic Hospital, with staff from Sandwell and West Birmingham on research into under-represented groups' experience with orthopaedic services, and on training for primary care staff. Birmingham also has a Versus Arthritis physical activity pilot working with local stakeholders to empower and enable people with MSK to be more active in a way that works for them. We aim to do this through the development and implementation of varied pathways and signposting to activity, incorporating behaviour change principles, developing new partnerships and local services. If you would like to find out more about the physical activity pilot in Birmingham, please email physicalactivityva@versusarthritis.org.
In Belfast we have been working with partners such as Belfast Health & Social Care Trust to support patients on the rheumatology waiting list; we have resumed our face-to-face information hubs at Musgrave Park Hospital rheumatology day ward, and our Patient Voice service is supporting a range of educators and healthcare professionals to include lived experience in their training on MSK and persistent pain.
Together, we will be able to better reach and support people with arthritis to manage their pain and live well.
For those in the professional network in one of these three areas, please keep an eye out for further communications about Together Versus Arthritis, what is on offer and how you can get involved. We'd also be grateful if you can spread the word and let your colleagues know about Together Versus Arthritis if they aren't part of the network. They can join here Professional Network and will also be kept up to date.
If you have any questions or would like to find out more please visit the Together Versus Arthritis page or contact ProfessionalEngagement@versusarthritis.org.