Open letter hand in to Downing Street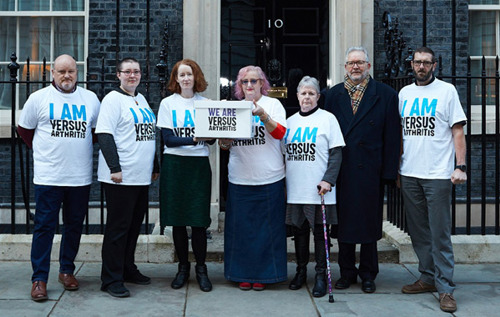 In February, campaigners Loraine, Ian and Brenda joined us at 10 Downing Street to hand in our open letter to the Prime Minister.
Over 28,000 of you signed the open letter, which we launched on World Arthritis Day last year. Thank you so much to all the health professionals that supported our campaign to ensure people with arthritis aren't abandoned by the Government.
We delivered the open letter so it reaches the Prime Minister ahead of the Spring Budget in March, where the government will outline its major spending plans.
Two of the campaigners also met with their constituency MP to discuss personal experiences of living with arthritis and to raise the concerns set out in the letter directly with their local representative.
The letter calls on the government to better support people with arthritis during the cost-of-living crisis – something we know is a real concern for many.
We told the Prime Minister that in a survey we ran last year, 94% of people living with arthritis said they were really worried about heating their homes over winter.
With the cold weather negatively impacting symptoms, switching off heating to try and keep bills down simply isn't an option.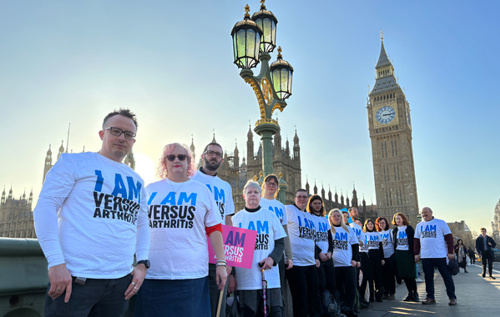 We also highlighted our concerns about the impact of long waits for joint replacement surgery, which we know can mean too much time spent living in pain. For some, it's also meant reducing their working hours or stopping work completely.
We look forward to receiving a response to our letter soon.
In the meantime, we'll continue to push the UK Government and governments across the UK on these important issues and keep fighting to ensure the cost-of living-crisis doesn't unfairly impact people living with arthritis.