The Board of Trustees is responsible for the governance, policy and work of Versus Arthritis ensuring we deliver charitable outcomes for people with arthritis.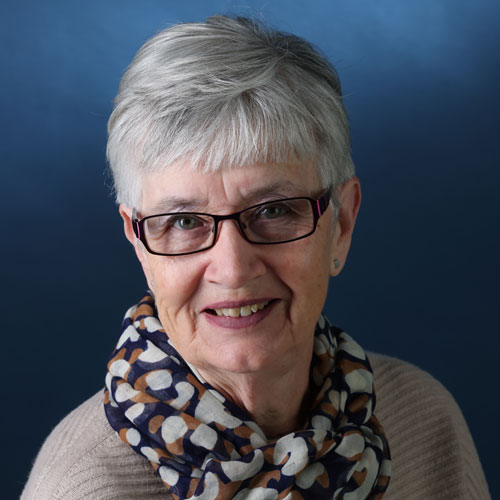 Kate Tompkins – Chair of the Board of Trustees
I grew up in London and trained as a nurse at Kings College initially specialising in acute medicine. With family commitments increasing, we left London and I moved into community  nursing, obtaining specialist nursing qualifications. I became an Open University graduate in its early years, with a particular interest in systems behaviour.
Supporting people with long term  and life limiting conditions in their own home and community, to live a life in line with their wishes became my passion for the rest of my career in the NHS and beyond. This included service redesign and an integrated approach to ensure person centred care and support. I became a Chief Nurse and CEO of both a health service provider trust and a commissioning trust.
On leaving the NHS I joined the Royal College of Nursing as South West Regional Director and then Cavell Nurses Trust a charity as CEO. By this time I had also been appointed to the National Osteoporosis Society as a Trustee and 3 years later the first non-medical Chair. During my time as Chair, Her late Majesty Queen Elizabeth ll  granted NOS a protected royal title, the Royal Osteoporosis Society. I completed my term of office in December 2019.
In 2012,  I became a Trustee and then Chair of Dorothy House Hospice Care and was also Lead Chair for the South West Region Hospices (adult and children) and Chair of the Forum of Hospice Chairs and a Trustee for Hospice UK. I completed an extended term of office in July 2022.
Following an unannounced inspection by the Care Quality Commission in June 2022 Dorothy House was awarded 'Outstanding', this could not have been achieved without the amazing contribution and commitment of the volunteers, staff and supporters and it was my privilege to work with them.
I play Walking Netball and Golf badly! But having never done either sport before reaching retirement age I just enjoy it, although I might admit to being competitive on occasion!
Professor Martijn Steultjens – Vice Chair of the Board of Trustees
I am from the Netherlands, where I studied to become a human movement scientist specialising in biomechanics and epidemiology. I later completed a PhD on causes of pain and disability in osteoarthritis patients. I am currently chair in musculoskeletal health at Glasgow Caledonian University, leading research for long-term conditions, including musculoskeletal health.
I am closely involved with the Scottish Parliament's cross-party work to improve health care for patients with chronic joint pain in Scotland. I have also authored many scientific publications about rheumatology, orthopaedics, and rehabilitation medicine.
I initially became a trustee of the Arthritis Care (now Versus Arthritis) board in 2016.
Outside of work, I enjoy cycling, camping trips with my family, and I'm a youth rugby coach.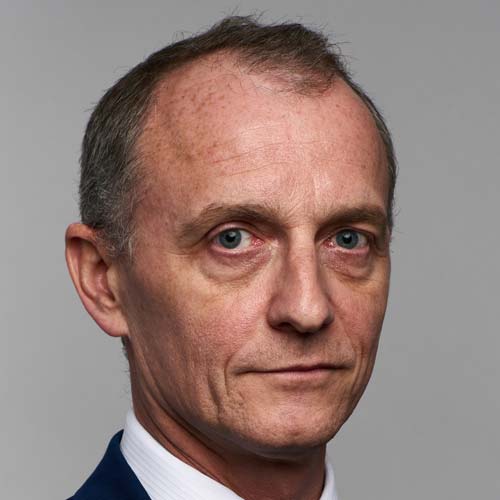 Dr Vincent Noinville – Trustee of the Board and Chair of the Risk and Audit Committee
I obtained my PhD in physical chemistry at University Pierre et Marie Curie in Paris (France) before moving to financial services. I have worked in this sector for the last 23 years, in France and in the UK, in a variety of risk management and audit roles for HSBC, Natixis and Royal Bank of Scotland, and Credit Suisse.
With the systematic juvenile idiopathic arthritis (SJIA) diagnosis of one of my children and the desire to support efforts towards both research and young persons with arthritis, I joined Versus Arthritis at the end of 2019 as a trustee and chair of the Risk and Audit Committee.
I am an avid gym-goer and participate in multiple runs and Spartan races every year across the UK, with a keen interest in fell running and CrossFit.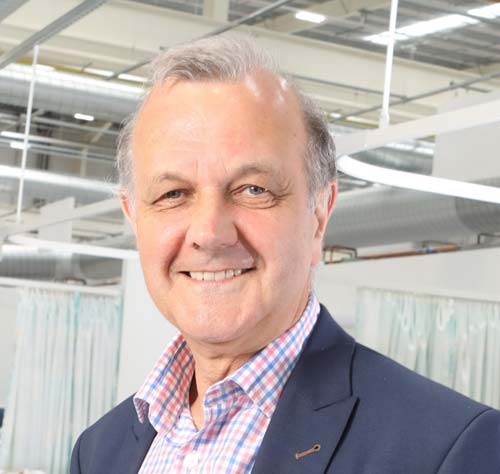 Professor John Isaacs – Trustee of the Board
I am Professor of Clinical Rheumatology and Director of Therapeutics North East at Newcastle University. I am also Associate Medical Director for Research and Consultant Rheumatologist at Newcastle upon Tyne Hospitals NHS Foundation Trust.
I trained in medicine at St George's Hospital before reading for my PhD in immunology at Cambridge University. I became interested in rheumatology during my PhD, when I recognised the potential power of drugs that interact with the human immune system. I run a research group focussed on 'switching off' autoimmunity in order to prevent or cure diseases such as RA. Much of my team's work has been funded by Versus Arthritis, including a novel cellular therapy that we are currently trialling in patients with RA.
From 2007 to 2017 I chaired the charity's Clinical Study Group for inflammatory arthritis, developing a competitive research agenda for the UK. I also ran 15 consecutive Great North Runs from 2005-19, in support of the charity.
I passionately believe that research participation leads to better clinical outcomes and, as Associate Medical Director for Research at Newcastle Hospitals, I have developed a research strategy focussed on embedding research into every day patient care.
I was appointed to the Versus Arthritis Board of Trustees in June 2021.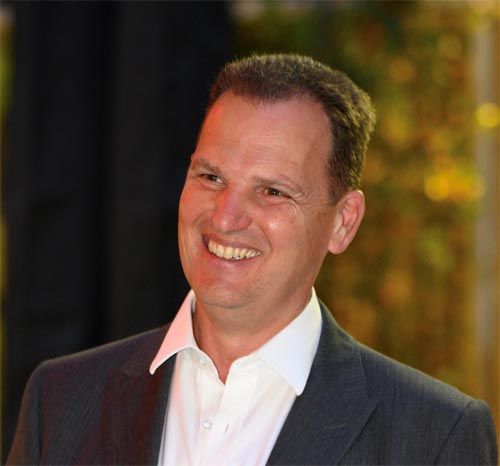 Professor Iain B McInnes CBE – Trustee of the Board
I am Vice Principal and Head of College of Medical Veterinary and Life Sciences, and Versus Arthritis Professor of Rheumatology in the University of Glasgow. I am Director of the Versus Arthritis Centre of Excellence for Inflammatory Arthritis, lead from Glasgow that includes Universities of Oxford, Newcastle and Birmingham.
I am immediate past chairman of the Foreum (Foundation for European Rheumatology Research) Scientific Committee. I lead the European Roadmap programme that is defining the research agenda for European rheumatology for the next decade. I'm serving as past-President of EULAR, the leading trans-national society for rheumatology across Europe. Under these auspices I created the first pan-European EULAR Research Centre planning launched in 2021.
My work is mainly focused upon the understanding of the pathogenesis of immune mediated inflammatory diseases. It encompasses basic discovery immunology through phase one and proof of concept experimental medicine clinical trials to leadership of pivotal phase three trials in the area of immune biology. My laboratory group performed original discovery work leading to the therapeutic targeting of a several inflammatory cytokines.
More recently I have focused on the biology of myeloid cells in the pathogenesis of a number of immune diseases. I have published more than 450 peer-reviewed original and review articles with an h-index of more than 120.
I am a Fellow of the Royal Society of Edinburgh and Fellow of the Academy of Medical Sciences. I was made CBE in 2019 by HM Queen Elizabeth II.
I was appointed to the Versus Arthritis Board of Trustees in June 2021.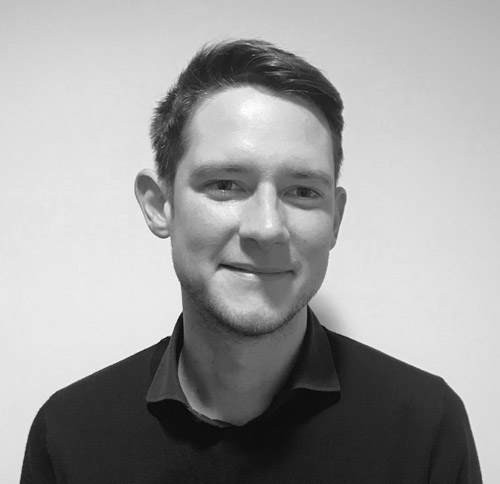 Jonathan Rodgers – Trustee of the Board
I am an Associate Partner at IBM where I work with the world's largest energy companies to drive forward their digital transformation agendas. I am also a committee member of the American Association of Petroleum Geoscientists for whom I provide advice on how digital can help accelerate the energy transition to a low carbon future.
I am one of IBM's leading experts on artificial intelligence and innovation, working with organisations to identify how these new technologies and ways of working can be applied to solve complex business problems.
I was diagnosed in 2014 with ankylosing spondylitis and understand the daily struggles people go through. The mission of Versus Arthritis is therefore one that is very close to my heart.
I was appointed to the Versus Arthritis Board of Trustees in June 2021.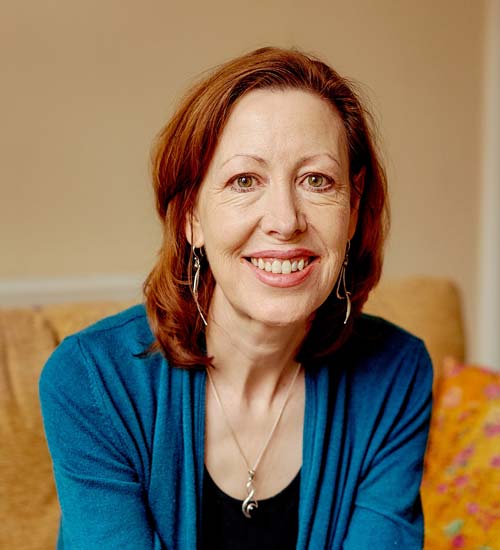 Dr. Jane Taylor – Trustee of the Board
I live in Manchester but was born and brought up in Dundee and still define myself as Scottish!
I have spent most of my working life teaching in higher education and now work part time teaching Open University students.
My interest in health care and research comes from my own experience as both patient and carer.
I was diagnosed with rheumatoid arthritis aged 26 and antiphospholipid syndrome a couple of years later. I subsequently developed osteoporosis my late 30s.  As well as my own experience I have supported and care for two close family members with complex health needs. My experiences and frustrations as both patient and carer led me to become involved in supporting and developing good practice in co-production in healthcare research and services. I have been a volunteer with Versus Arthritis for 14 years, and for 6 of these I was privileged to be chair of a wonderful group of Patient insight partners who worked hard to ensure the patient voice was heard and fully integrated into the research work of the charity.
I have contributed to a number of initiatives and advisory groups in improving research and services - local, national and international  - working with other patients/carers, researchers, commissioners and funders. I am currently also a trustee of ARMA. I am passionate about addressing inequalities in access to care for those living with arthritis and also those living with multiple long term conditions and their carers.
Research funded by Versus Arthritis has made a big difference to my life and I feel privileged and excited to be able to contribute to this charity as a trustee.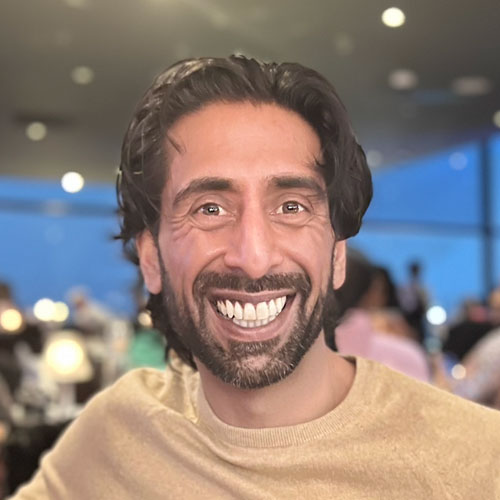 Sukhy Bachada – Trustee of the Board
I oversee European media relations for an international healthcare communications agency, working closely with pharmaceutical companies, patient advocacy groups and healthcare professionals.
I previously spent time living and working internationally, including in South Sudan.
Here I developed and delivered health communication strategies in collaboration with organisations including UNICEF, the WHO and the British government in emergency humanitarian contexts.
Prior to that, I spent 12 years as a reporter, producer and duty editor in BBC Newsrooms across the country in radio, television and digital media.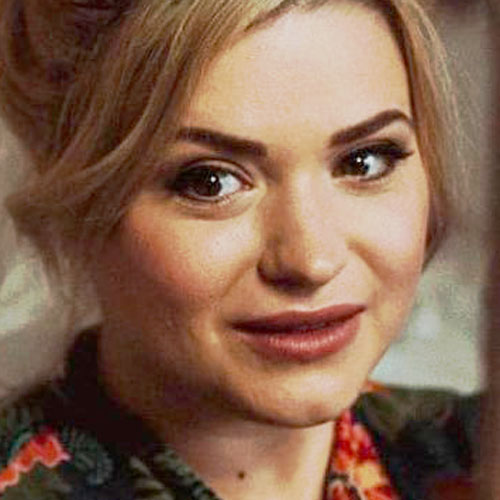 Lilian Rose – Trustee of the Board
I've worked in the non-profit sector at a senior level for almost a decade, prior to that I spent over a decade in the commercial sector working for a range of international brands. Most of my experience lies in leading fundraising and marketing efforts, and I've gained hands-on experience across a wide range of areas.
These include trusts & statutory funding, innovation, philanthropy, brand, corporate & commercial partnerships, events, integrated campaigns, direct marketing, legacy and community fundraising.
I've been lucky to work for amazing charities including Mencap, Barnardo's, Chickenshed and Marie Curie, and was a trustee of ARMA until 2021. I'm absolutely delighted to join Versus Arthritis as a trustee; it's a condition that has profoundly affected people I love over the years, and I am immensely proud to support this amazing charity to continue its vital work.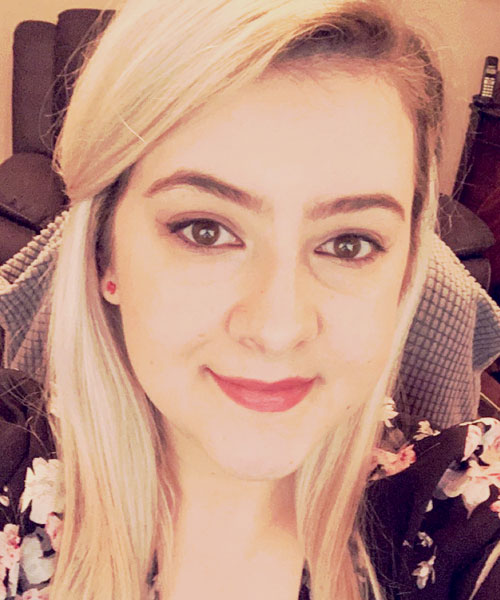 Caitríona Roberts – Trustee of the Board
I obtained an LLB and LLM in law from university in Belfast and have spent my career working in compliance, immigration and family law.
I am currently manager of Governance and Business Planning for the Judicial Appointments Commission.
I initially became involved with Arthritis Care (now Versus Arthritis) at the age of 12 after a diagnosis of JIA. Since 2010 I have continued to volunteer with Versus Arthritis in many different ways; youth contact, vice chair of the NIVEG, campaigning and research.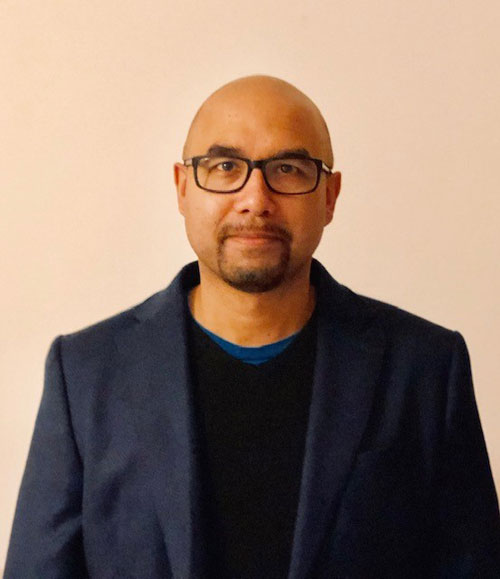 Sandeep Das – Risk and Audit Committee Co-Optee
I am a chartered accountant (FCA), certified internal auditor (CIA), certified fraud examiner (CFE) and hold a certificate in risk management assurance (CRMA). I have over 20 years of experience in the fields of internal audit, risk management, governance and finance. I have held several finance roles in industry and been an external auditor at a Big Four accountancy practice.
I am an experienced Head of Internal Audit, beginning my career in external audit in 2000 and moving to internal audit in 2007. I have strong expertise and links to the pharmaceutical and life sciences industry with over 12 years of experience across three large UK, US and Japanese listed companies.
I am also currently an exam author for the Institute of Internal Auditors (IIA) and a co-opted member of the Audit and Risk Committee at City, University of London.
Jo Williams – Trustee of the Board
I am the Chief Executive Officer (CEO) at the Royal Orthopaedic Hospital in Birmingham which is an elective specialist Trust delivering a range of orthopaedic services, specialist spinal surgery and one of Europe's largest bone tumour sites.
I am also the Lead CEO for the National Orthopaedic Alliance (NOA).
NOA is a membership organisation that brings together orthopaedic providers across the country to put orthopaedics at the top of the agenda. The alliance is multidisciplinary and leads on collaboration across all orthopaedic services by providing opportunities for members to share experiences and address shared challenges with an aim of delivering consistent, high quality care for patients nationwide. I have worked in the NHS for 23 years in a variety of senior operational roles working at University Hospital of Birmingham (UHB), Wythenshawe Hospital (UHSM) and Chesterfield Royal Hospital (CRH).

Being a CEO in the NHS is a real privilege because I get to be part of an incredible team of people who each day aim to deliver life changing care. At the heart of that care I believe we should always be thinking how can we help someone to restore their independence and help them to live a healthy, active and fulfilling life. However, we need to support more people and I strongly believe that we can only transform our services if they are designed and built around their own needs and lived experience.

When I am not at work I am a keen walker and love disappearing in my garden for hours.

I was appointed to the Versus Arthritis Board of Trustees in January 2023.
Paul Vandenberge – Trustee of the Board
I am an MBA graduate, hold an MSC in technology management and have 25 years experience in Asset Management and Investment Banking, holding senior roles for the last twenty years. I have built and managed teams responsible for Operations, Risk, Fund Accounting, and Compliance.
I previously held the role of trustee and treasurer at a local branch of the RSPCA and have worked with the Princes Trust mentoring business start-ups. Given my personal experience of arthritis, I joined Versus Arthritis as a co-opted member of Risk and Audit committee in 2015 to support the charity in its goals.
Jess Patel – Finance Committee Co-optee
I am a CIMA qualified senior finance executive with over fifteen years' experience in finance, often working at board level with senior leadership across a variety of roles. I have a strong track record of financial planning, reporting, governance and analysis to support sound fact-based decision making.
I am currently the finance director at YOOX NET-A-PORTER GROUP developing my experience in e-commerce. Prior to this I spent my career at BT, having progressed up through the organisation supporting both B2C and B2B environments, having first joined on the graduate scheme.
I am a wife, daughter and mother of two young children. I continue to focus on developing my career whilst importantly spending quality time with my family. I am however at a stage in my life, further accelerated in the last year by the pandemic, where I want to use my skills and experience and give back to the community in the best way I can. Unfortunately I see many illnesses that adversely impact the lives of those loved ones around me – sadly arthritis being one. Hence as a member of the Finance Committee, the priority is to support and help those suffering.
I was appointed to the Versus Arthritis Finance Committee in June 2021.