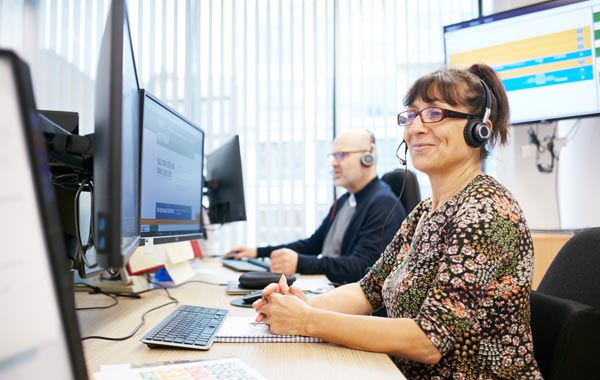 Call our helpline
You don't need to face arthritis alone. Our advisors aim to bring all of the information and advice about arthritis into one place to provide tailored support for you.
We can help with over 200 conditions, including osteoarthritis, rheumatoid arthritis, fibromyalgia, psoriatic arthritis and gout.
Call us for free* today (Monday–Friday, 9am–6pm).
The helpline is closed from 12.00 pm the last Friday of every month for training.
We aim to bring you the most up to date evidence-based information and developments on arthritis and rheumatology, based on the latest research and medical information.
Please note that our advisors aren't medically trained and aren't able to offer you individual medical advice. Find out more about our helpline.
*Calls to our 0800 number are free when calling from within the UK but charges will apply when calling from abroad. For more information you will need to contact your network provider.
Chat to AVA, our arthritis virtual assistant
Chat to AVA and get fast, easy access to our trusted information, 24/7. Click the blue button with the speech bubble icon at the bottom of this page to start your conversation.
Find out more about AVA
Ask our online community
Whether you want to share your own experiences of managing arthritis, or learn more about the challenges and successes others have experienced, the online community will connect you with real people who share the same everyday experiences.
Online Community
Find help in your area
Across the UK, passionate and dedicated volunteers run over 500 local groups, bringing people with arthritis together to share their experiences and access face-to-face support.
Find out what's happening near you
Email or write to us
Prefer to write to us? Send your letters to:
Helpline
Versus Arthritis
Copeman House, St Mary's Court
St Mary's Gate
Chesterfield S41 7TD
Or why not email us on helpline@versusarthritis.org?