What do I need to know about pregnancy and contraception if I have inflammatory arthritis?
30 October 2023

Deciding whether to have children or not is a big choice for anyone. But, if you can become pregnant and have autoimmune inflammatory arthritis, there might be extra questions on your mind. 
Autoimmune inflammatory arthritis includes conditions such as rheumatoid arthritis, psoriatic arthritis and axial spondyloarthritis. In these conditions, the immune system, the body's natural defence system, is out of balance and can attack your joints, spine, and sometimes other organs too. 
Remember that you don't have to make any decisions alone. Your healthcare team are there to support and guide you. 
To give you a helping hand, we spoke to Dr Oseme Etomi, Rheumatology and Obstetric Medicine Consultant, about contraception, pregnancy and family planning if you have inflammatory arthritis.  
Obstetric medicine doctors specialise in caring for people who have medical problems during pregnancy, labour and after birth. 
What is family planning?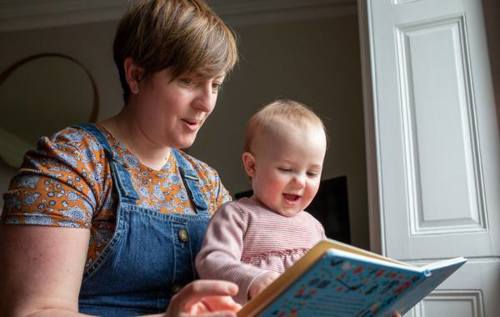 "Family planning is all about helping you get the right outcome for you – and it's deeply personal," explains Dr Etomi.  
For some people, this might mean avoiding getting pregnant. For others, it might mean supporting you so you can have a happy and healthy pregnancy as soon as possible. 
Whether you do or don't want children, Dr Etomi says that it's never too early to begin the conversation.  
That's because your healthcare team will be able to chat with you about everything from fertility to contraception. And your thoughts around family planning may influence appropriate treatment decisions around your inflammatory arthritis. Your condition or certain treatments might mean that you require referral to a specialist centre if you need it.    
"We can help support you on that journey," says Dr Etomi. "There's nothing to be embarrassed about, you don't have to struggle in silence, and it shouldn't be a secret." 
What should I know about contraception? 
If you have autoimmune inflammatory arthritis, you might want to work with your healthcare team to get your condition under the best possible control before becoming pregnant.  
That's because you're more likely to have the best outcomes for you and your baby if your condition is well-managed.  
It could be that you don't want to become pregnant right now. This could simply be a personal preference, or you or your clinical team think it might not be a good idea at the moment because of high disease activity, or because you're currently taking a treatment that could harm the baby.  
If you want to avoid getting pregnant or don't want to have a child just yet, the first step is to find the right contraception for you, and which is safe for people with your autoimmune arthritis condition and the treatment you are taking.  
"Around 80% of couples (where the woman is under 40) who are having unprotected sex will conceive within a year. With certain forms of contraception, the failure rate is less than 1%. So, why leave it to chance?" says Dr Etomi. 
"There's lots of choices out there. It's just about exploring the options and finding something that works for you, your lifestyle and your choices."  
For some people, Dr Etomi suggests that long-acting reversible contraception (LARC) might be a good choice. This is because you don't have to remember to take or use it for it to be effective. "When you're already taking medication daily, it's perhaps one less thing to have to worry about," she adds. 
 Long-active reversible contraception includes the:  
contraceptive implant
intramuscular depo-provera (contraceptive injection) 
intrauterine device or coil (IUD) 
intrauterine hormonal coil (IUS). 
What if I have an unplanned pregnancy? 
The truth is it's not always possible to plan — and unintentional pregnancies do happen.  
Although it can be a little nerve-wracking if this happens, Dr Etomi says "don't panic, just inform your Rheumatology team and your GP so you can be guided about next steps early."  
 "A lot of people think 'I don't know if these medicines are safe [to take while pregnant]. I'm going to stop them'. Their symptoms then start flaring and things can get a lot worse quickly," she says.  
"If you become pregnant unexpectedly, I would generally recommend you continue your medicines as usual, speak to your rheumatology team as soon as you can, and ask if you need a referral to a specialist obstetric medicine.  
"The only exception is if you're taking a medicine that you've been told to stop immediately if you become pregnant. An example of this might be methotrexate. In that case, stop the medicine and seek advice from your GP or rheumatology team.
"Then one of the first things we'll do is go through each of your medicines and say 'Okay, this is safe. This is not safe.' But it's not always black-and-white, so your clinical team might discuss the benefits and risks of the various options, and you can make the decision together, taking into account your own view and preferences."  
Medicines and pregnancy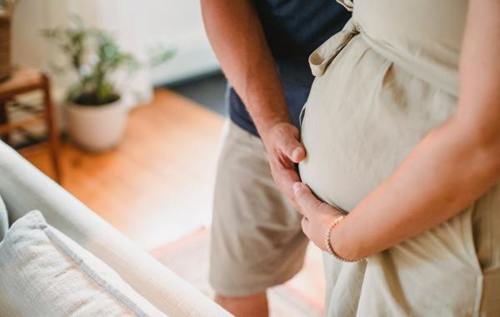 One of the biggest concerns many pregnant people have is whether they can keep taking their arthritis medicines.  
It's true that, some arthritis medicines, such as methotrexate and leflunomide, shouldn't be taken during pregnancy as they can harm the baby. 
But reassuringly, there are a lot of arthritis medicines that you can take while pregnant, such as hydroxychloroquine or sulfasalazine. 
Some medicines for arthritis, such as adalimumab (and other anti-TNF medicines), are also thought to be safe overall. They do not cross over to the baby in early pregnancy and are not associated with birth defects.  
As the pregnancy advances, anti-TNF drugs do cross over the placenta to the baby.
Anti-TNF medicines start to cross the placenta after week 20, with the highest transfer occurring in the third trimester. This means that the baby is born with these medicines in the bloodstream, and theoretically it may increase their risk of infection for a short time.  
In these cases, your team may suggest that you carry on due to the risk of flare in the last part of pregnancy or that you switch to a similar medicine such as Certolizumab Pegol, which doesn't cross over to the baby.  
Some patients with low risk of flare, choose to come off the medications in the last trimester. These are conversations that you and your specialist team can make together. For that reason, Dr Etomi says "don't stop your medicines until you've had a conversation with your doctor first." 
"When the disease isn't controlled, it can affect your time to conceive, it can affect your rates of miscarriage, and it can have adverse effects for you and for your growing baby. So, most medicines do more good than harm," she says. 
How will pregnancy affect my arthritis? 
If you become pregnant, you might get aches and pains, particularly back ache. And, as the baby grows it might put a little more strain on your joints.  
Research suggests that around six in every ten people with rheumatoid arthritis found their condition improved during pregnancy. And about half of people had a flare of their symptoms after giving birth. But everyone is different.
What if I have fertility problems? 
Many people with autoimmune inflammatory arthritis go on to have healthy babies. But if you're struggling to get pregnant, know that you're not alone. 
In one study, for example, about four in every ten (42%) of people with rheumatoid arthritis found it took them over a year to conceive. 
There are many reasons why you might struggle to get pregnant. Perhaps pain and fatigue make regular sex difficult, or your condition has taken a toll on your self-esteem meaning that you aren't as interested in sex as before you developed the condition.  
It can be difficult if arthritis is affecting your sex life, but there are small ways you can try to manage these challenges. For example: 
Your sex drive is often higher when you're fit and active, so it can help to do some regular physical activity. 
You might also want to talk openly to your partner about what's on your mind if pain is a problem. 
You might want to plan and take pain medicines an hour before having sex. This may not seem very spontaneous but it's worthwhile if it makes sex more enjoyable.  
Besides this, we know that if your autoimmune inflammatory arthritis is not well controlled, it may take you longer to conceive.  
"You're more likely to have a successful outcome – that is, you're more likely to get pregnant quickest – when your condition is under control," explains Dr Etomi. "So, if it's been a year and you're struggling to get pregnant despite having regular sex, it's worth talking to your rheumatology team." 
Remember there are other reasons, besides autoimmune inflammatory arthritis, that may make it difficult to get pregnant. For example, conditions like endometriosis or polycystic ovary syndrome (PCOS) can make it difficult to conceive.  
For that reason, Dr Etomi says not to make any assumptions and to "tell your GP if your periods aren't regular because you may be dealing with another condition separate to your arthritis." 
"I would also say, continue to have regular sex. I see lots of women who were referred for in vitro fertilisation (IVF) and, in that time, they've got pregnant. Just because it hasn't happened in the first year doesn't mean that it's never going to happen."  
Read how two new mums navigated being pregnant while having arthritis 
Will my arthritis affect my labour? 
Your arthritis shouldn't usually affect the delivery of your baby. Even if you've had a hip replacement, you should still be able to give birth through your vagina. 
But, if your arthritis is causing you pain, talk to your midwife. They can usually suggest more comfortable positions for you.  
What are some common misconceptions about family planning if you have arthritis?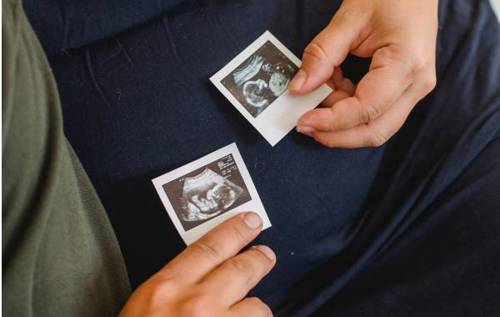 Planning for a baby can be an exciting but nerve-wracking time – and having autoimmune inflammatory arthritis shouldn't get in your way if that's what you want. 
"A lot of people living with arthritis will choose to have smaller families, consider adoption, or delay having babies because they worry they may pass it on," explains Dr Etomi.  
It's true that your risk of some types of arthritis is higher if your close relative has that type of arthritis too. But Dr Etomi says the increased risk is small, and just because you have arthritis, it doesn't mean your child will develop it too. For most people, their autoimmune inflammatory arthritis is not directly inherited. 
"Talk to us about your concerns," she says. "We can help provide education and support so you can get the best outcome for you and your desired future." 
We're here to help 
Family planning can be challenging if you have arthritis. If you need advice or support, you can: