Our organisational strategy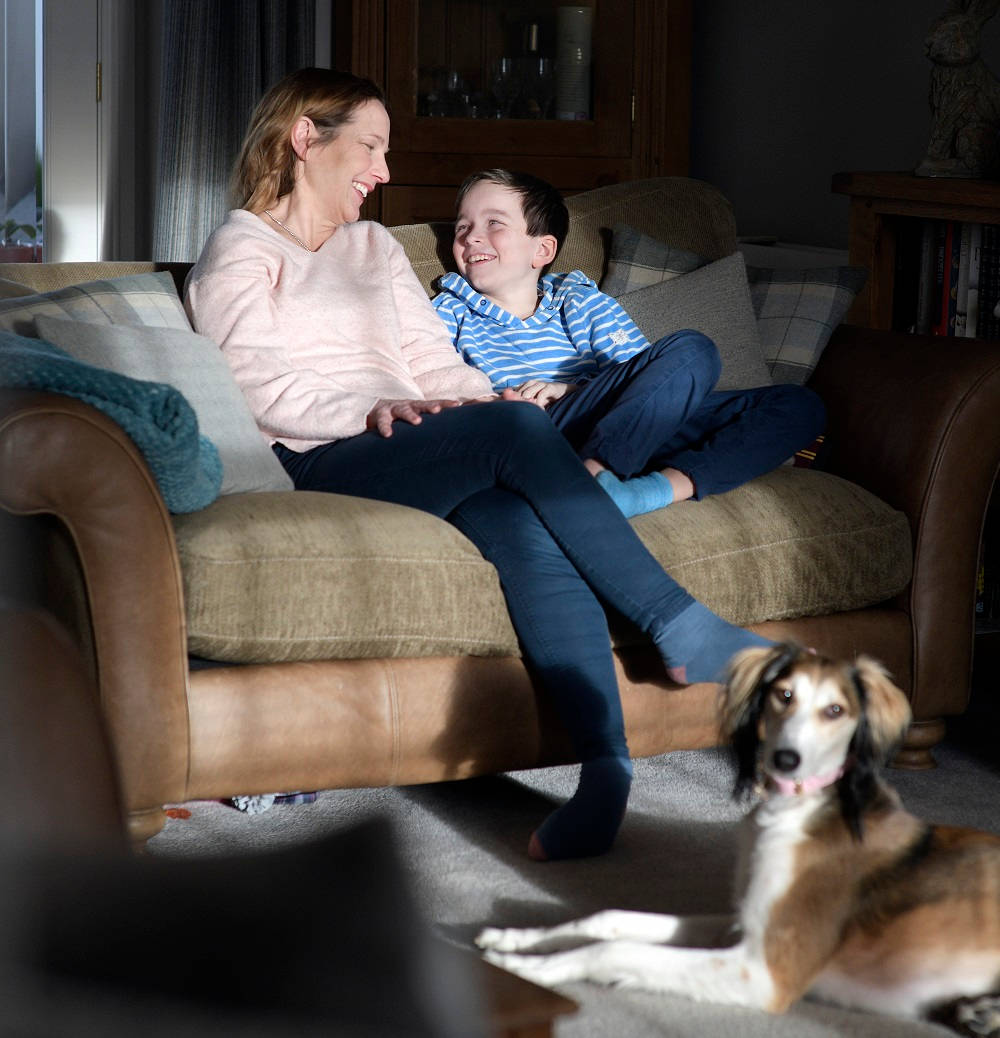 Our strategy
Over 10 million people in the UK live with arthritis. In fact, every day around one thousand people are diagnosed with osteoarthritis, the most common form of arthritis, and every month over 2,000 people are diagnosed with rheumatoid arthritis.
Many more live with arthritis but remain undiagnosed, untreated and unsupported.
As we work towards our ultimate vision – a future free from arthritis – our five-year strategy aims to empower people with arthritis to live well now, and to offer hope through our ongoing commitment to finding better treatments now and cures in the future.
As a charity, we will do this by investing in world-class research, delivering high-quality services, and campaigning on issues that matter most to people with arthritis.
Our work will not be easy and we know that we cannot do this alone, so partnership and collaboration will be at the core of how we work and behave. We look forward to working side by side with our volunteers, supporters and partners, in all four nations of the UK. We will also proactively seek and develop partnerships in areas where we want to do more, including with people and organisations working with underserved communities.
To help us achieve success, we'll be integrating our values – United, Compassionate, Inclusive and Brave – and associated behaviours across all that we do, and be accountable for effective delivery.
As with everything we do, this strategy was developed with people with arthritis and our wider community. Thank you to everyone who was involved.
Our vision
A future free from Arthritis.
Our mission
We won't rest until everyone with arthritis has access to the treatments and support they need to live the life they choose with real hope of a cure in the future. 
To deliver our mission we invest in world-class research, deliver high-quality services and campaign on the issues that matter most to people with arthritis.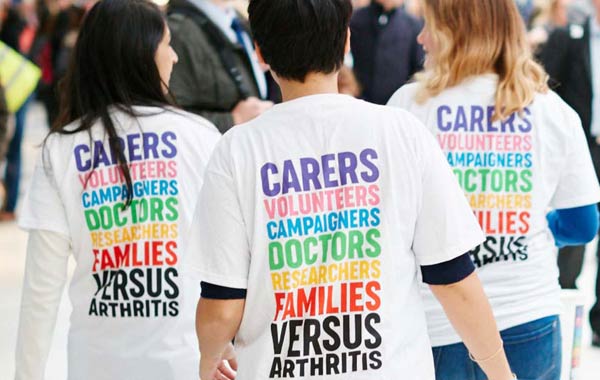 Join us on our mission
There are many ways you can get involved with Versus Arthritis to help us realise our vision and mission and deliver our strategy, from making a donation or organising your own fundraising event, to volunteering and campaigning for change, or even leaving a gift in your will.
Find out about all the different ways to get involved, to help us continue to support cutting-edge research and help transform the lives of people living with arthritis.
Stay in touch through our monthly e-newsletter full of advice, inspirational stories and more.
We are here for you and your loved ones through our helpline, online community and local support groups.
If you would like to join our growing online community, head over to Facebook, Twitter, Instagram, YouTube and LinkedIn to experience and share our stories and join in with conversations.